LIFE SKILLS FOR ADOLESCENTS &YOUTH
Building Psycho-Social Competence in Adolescents &Youth (students and out of school / college)using Life Skills. These abilities would enable the youth to deal with changes and challenges of the everyday life of the millennium. Steps4WellBeing Foundation provides a proven model towards enhancing life skills. 
Programs
Building Psycho-Social Competence in Adolescents &Youth (students and out of school / college)using Life Skills. These abilities would enable the youth to deal with changes and challenges of the everyday life of the millennium. We have a proven model towards enhancing life skills.
These programs are supported by TEACHING MATERIALS that can be  downloaded from the NIMHANS website. These materials have been prepared  by Dr Srikala Bharath and Dr Kishore. The manuals are available in English and Kannada.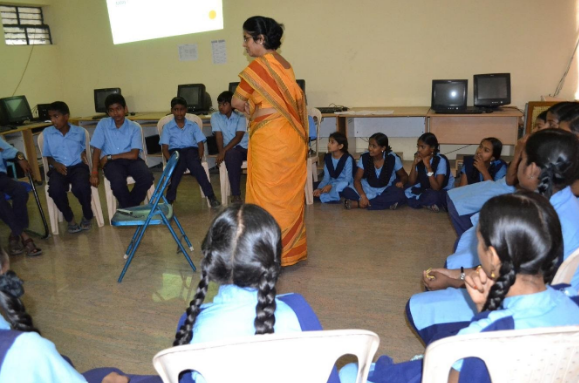 Life Skills when exercised appropriately is the vaccination against many social and individual challenges – like suicidal attempts, experimental substance use becoming an addiction,technology addiction, domestic violence; and establishing one's rights with responsibility.
Life Skills For Adolescents and Youth – Workshop for Facilitators
We offer Training and Capacity Building Workshops for personnel working with youth and adolescents to become Facilitators of Life Skills through a proven model that is experiential, interactive and participative. 
We are also able to offer workshops that are customized focusing on specific issues like prevention of suicide, substance abuse, academic stress and vulnerable adolescents etc.
Life Skills for Adolescents and Youth – Workshop for Master Trainers
Using a Cascade Model, training is provided to become Master Trainers who in turn (initially under supervision) would train Facilitators.
This process is expected to increase the number of trained facilitators multifold and over time enable the concept of Life Skills Promotion to be institutionalized.
Dr.Srikala Bharath
Dr.Srikala Bharath has been a Life Skills Trainer for the past 25 years.
She is a former Professor of Psychiatry and Consultant of the premier institute (NIMHANS) Bengaluru,  India . She is a Fellow of the Royal College, UK and was the Vice Chair of the South Asian Division of the Royal College of UK. She is a Chevning Scholar. She is also a Fellow of Royal Australian & New Zealand College of Psychiatrists.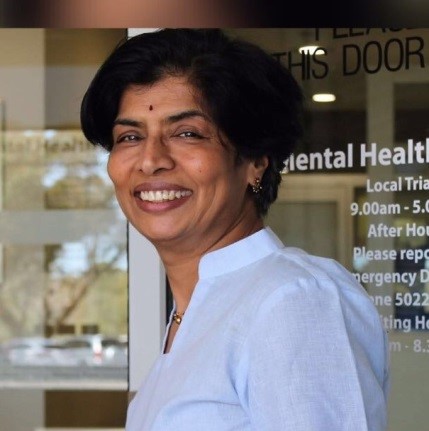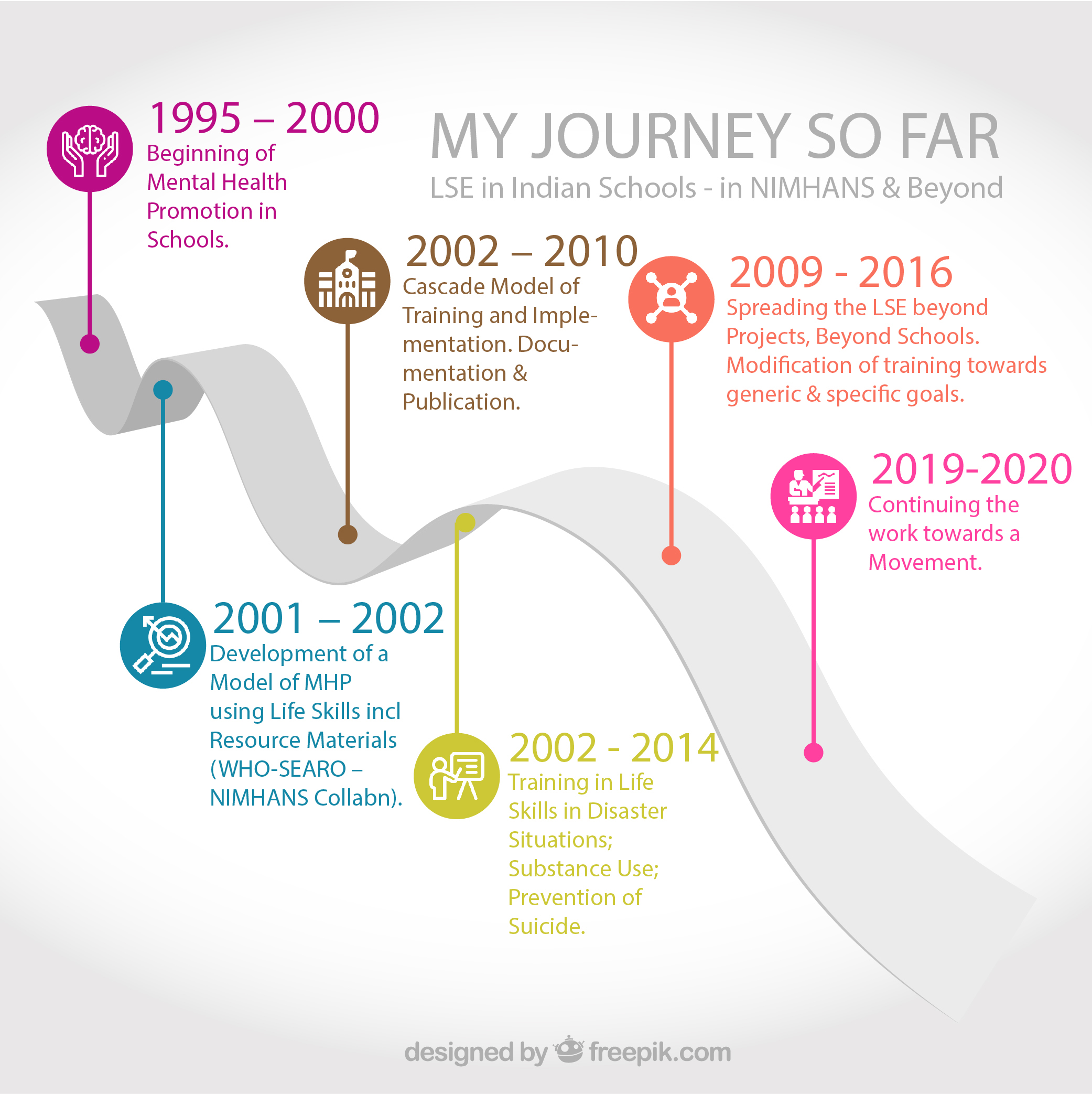 STEPS 4 Wellbeing Foundation
STEPS 4 Wellbeing Foundation is a Non- Profit Non-Governmental Organization with a mission of raising awareness of 'life skills' towards effective living so that a model towards enhancing life skills become institutionalized in every setup.
Promote Life skills For Youth & Adolescents
Often adolescents and parents assume that life skills are learnt implicitly and by advice. Just as a language is learnt by practice and effort, they  need to become cognizant of the fact that LIFE SKILLS  need to be learnt and practiced. Our program provides a structured training to address this need 
Promote Life Skills among the Elderly towards Effective Aging
Amongst the elderly it is often observed that they have difficulties in coming to terms with the new realities of life and avoid conflicts with the younger generation. They tend to be nit-picking with every current system and be rigid despite evidence to the contrary. They need to be sensitized with new psycho social competencies that help them understand that times have changed and are accepting the changes in the family's approach to spending money and daily life. They also need to acquire skills to protect their finances and avoid being cheated by the family or the society.
Promote Life Skills among Women towards Equality
The suppression and repression that the female gender has undergone over the eons, make it imperative that women have more than essential living, coping skills to empower themselves. With LIFE SKILLS education, women can become the proponents and movers of their own status rather than expecting the society to change and provide them with equality.
Sensitization of Administrators, Society and Parents
Steps4WellBeing conducts sensitization seminars for parents and management / administrators to understand the need, concept and the processes involved and the difference the program can usher in their students, wards. Life skills education can address many of the challenges of the adolescents – like bullying, suicidal attempts, substance abuse, academic stress and relationships with peers and opposite gender. A sensitized and convinced parent or an administrator becomes a mentor of the program, which ensures continuity of the processes through program.
Life skills Education & Schools
What are Life Skills
The generic Life Skills, which need to be taught at the schools level especially to adolescents, are:
Critical thinking and creative thinking
Decision making and problem solving
Communication skills and interpersonal relations skills
Coping with emotions and stress
Self-awareness and empathy
 Life Skills Education in Schools
Life Skills Education (LSE) is a novel promotional program that teaches generic life skills through participatory learning methods of games, debates, role-plays, and group discussion.
Conceptual understanding and practicing of the skills occur through experiential learning in a non-threatening setting.
Such initiatives provide the adolescent with a wide range of alternative and creative ways of solving problems. Repeated practice of these skills leads to a certain mastery and application of such skills to real life situation helps in gaining control over the situation.
It is a promotional program, which improves positive health and self-esteem. Our country places a premium on values. LSE empowers the youth to choose appropriate values and behavior which are ingredients of positive health.
TESTIMONIALS
Trademarks and Logos are the property of the respective owners.
Dr Rinzing Shamu
Addll Director of Non Communicable Diseases, Government of Sikkim
It has been a privilege to me to have come across and met such a knowledgeable person with vast experience in Life Skills Education. I am gratedful to you and value your selfless service in imparting training on Life Skills Education and supporting us in creating a pool of Master Trainers for Life Skills Education of Adolescents and Youth in Sikkim.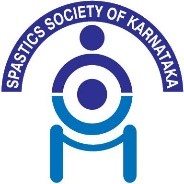 Piyali Nag
Special Educator, Learners' Centre (Inclusive Education), Spastics Society of Karnataka , Bangalore
The workshop provided me with a new set of tools for day to day difficult situations faced with Adolescents. I gained practical skills on how to facilitate as we were provided with valuable reference materials. The workshop was educational, reflective, and fun. It added value to my existing skills as a special educator.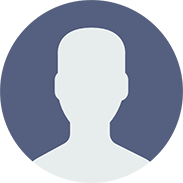 Prem Kumar P
Administrator, Lions Academy School, Saraguru , Mysore Dt., Training for H D Kote Govt Schools Sponsored by Chitta Prakasha Trust.
We had a wonderful expereience of getting ourselves trained on Life Skills which is the need for the Society to channelise the younger generation to mould their values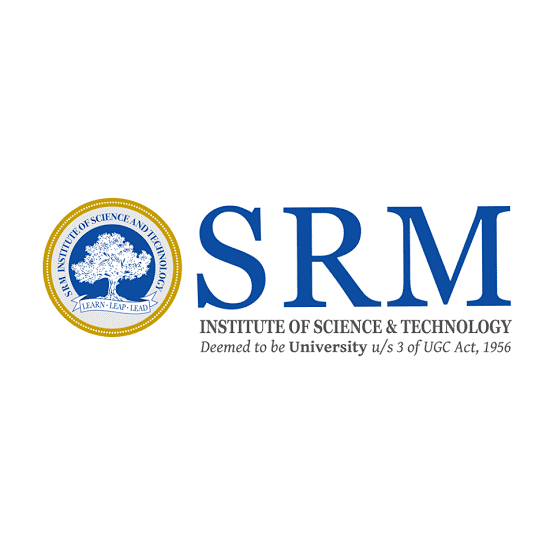 Saravana Hari Ganesh M
Professor of Physio Therapy, SRM Group of Institutions
Fantastic workshop. Clearly planned and engaged everyone. Knowledge of Dr Srikala Bharath and way of facilitating the training was good.
Really learnt about Life Skilss and how to conduct LSE training
Hours
Mon – Fri:     10am – 7 pm IST
Weekends:    10am – 1pm IST